2021 – a successful year for Swedish pharmaceutical exports
Is it possible to unite growth and green transition? Yes it is, and the pharmaceutical industry in Sweden is the proof.
In 2021, the pharmaceutical industry consolidated its position as one of Sweden's biggest and most significant exporters of goods, thereby contributing to the country's wealth. In just ten years, the pharmaceutical industry has increased its exports from Swedish production facilities by 60 percent. This great success is built on major investments in increased production, at the same time as the sector has made huge steps in its work on the green transition.
Statistics released February 28 by Statistics Sweden demonstrate that pharmaceuticals currently constitute the second-largest category of export goods from Sweden, valued at SEK 100 billion and generating positive net trade of SEK 47 billion.
International pharmaceutical companies have chosen to invest in Sweden when they needed to expand their pharmaceutical production, due in no small part to Sweden's high level of skill and advanced technical capabilities.
"The fact that Sweden and Swedish pharmaceutical production have made such progress in their environmental work may also explain why companies are keen to locate their production in Sweden, given the current international commitment to the green transition," says Peter Leander, Head of Communications at Lif, the research-based pharmaceutical industry.
"This year's impressive export figures from the pharmaceutical industry are largely attributable to strong global demand, which has translated into an increase in employees and significant investments in Swedish production," he adds.
AstraZeneca is the pharmaceutical company that has generated the greatest export value in 2021, by a good margin. This comes as no great surprise, given that the production facility in Södertälje produces 14 billion tablets per year, which it exports to 100 countries. AstraZeneca has the stated aim of eliminating carbon emissions from its own operations by 2025, and over the past year the company invested almost SEK 100 million in environmental measures to help it achieve this objective.
Also during the past year, Pfizer increased its staff by ten percent and invested around SEK 100 million in its Strängnäs production facility. At the same time, the company completed significant environmental investments and won a Climate Award. The Johnson & Johnson production facility in Helsingborg has been carbon neutral for years and continued to invest directly in environmental initiatives in 2021. In parallel with this, the company increased its workforce by six percent and boosted production by two percent during the past year, which translates into 3.7 billion units produced.
Cytiva in Uppsala and Octapharma on Kungsholmen in Stockholm have also ramped up their investments in Swedish production – long-term investments that involve both more employees and increased export volumes.
Over and above the business community's investments in Swedish pharmaceutical production, the Swedish government has committed to the creation of an innovation hub designed to make possible the development of new vaccines and advanced medicines in Sweden. Through a working relationship with NorthX Biologics in Matfors, Sweden will have access to yet another large-scale production facility. When unveiling the government initiative, Ibrahim Baylan, former Minister for Enterprise and Innovation at the time, highlighted the importance of the Life Science sector to the Swedish economy, the health of the population and the preparedness of the country itself – during the pandemic in particular.
"Sweden has a stated objective of becoming a world-leading Life Science nation, and through strategic investments in production facilities with the capacity to scale up the production of advanced medicines and vaccines based on mRNA and DNA technology, we as a country are making huge steps towards achieving this aim," says Peter Leander. The fact that Sweden has a dedicated Life Science Office that is preparing and following up on a national strategy is absolutely crucial to the continued development of the sector.
"Looking to the future, I can see great opportunities for increased exports of pharmaceuticals. We're seeing commitment and investment from the business community and the government alike, which is naturally encouraging. By investing in a test bed for the production of biological medicines, Sweden also has the chance to boost the commercialisation of its innovations, which can take exports to a whole new level. In combination with the green transition of the sector, we are currently extremely well positioned for future growth," concludes Peter Leander.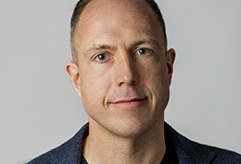 Peter Leander
Head of Communications
Head of Communications
Political expert
Spokesperson for the industry's economic footprint